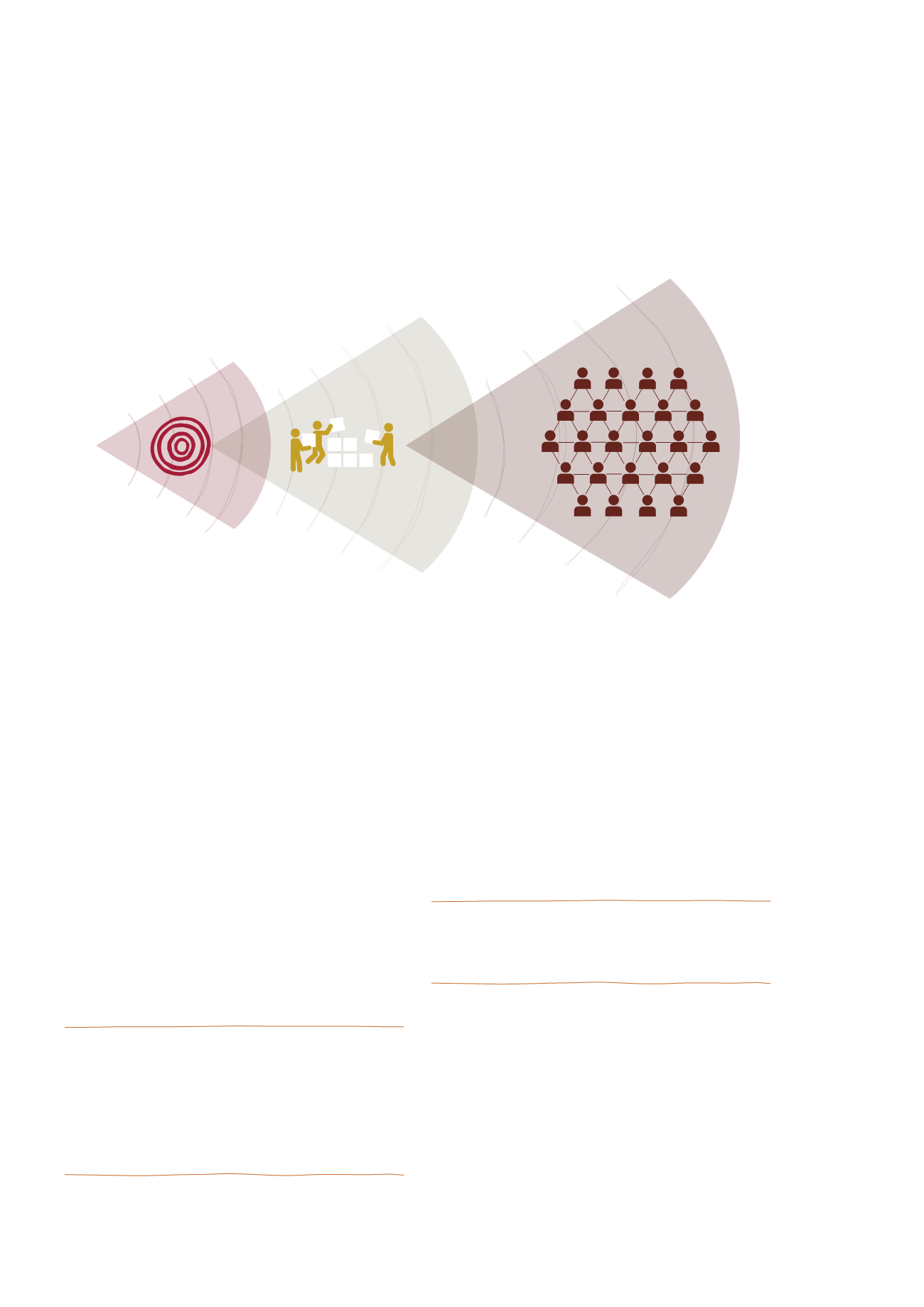 Jawun has drawn on various theories of empowerment
in defining its mission. It explored the concept of
empowerment at the heart of modern development
theory, based on evidence of successful development
practice around the world. This is now vital in the
political language of United Nations agencies, the
World Bank, and major international development
institutions
,
7
forged in social protest movements and in
a rejection of 'top–down' attempts to reduce poverty.
8
Of particular relevance to Jawun's model is the
concept of empowerment in relation to global
Indigenous societies historically disempowered by
economic and social marginalisation in colonial and
settler societies. The Harvard Project on American
Indian Economic Development studied hundreds of
Indian reservations in the United States and concluded:
When Native nations make their own decisions
about what development approaches to take,
they consistently out-perform external
decision-makers—on matters as diverse
as governmental form, natural resource
management, economic development, health
care and social service provision
.
9
FIGURE 5:
THE JAWUN EMPOWERMENT MODEL
JAWUN
injects skilled resources
and connections
CAPACITY BUILDING
amplifies
Indigenous-led change
THROUGH JAWUN, CAPACITY BUILDING AMPLIFIES INDIGENOUS-LED
CHANGE TO DRIVE IMPACT AT COMMUNITY LEVEL
IMPACT
ON
COMMUNITY
Empowering communities to achieve their own
development goals, by increasing the capacity and
decision-making ability of leaders and organisations,
is also at the heart of Empowered Communities, an
Australia-wide Indigenous reform agenda enabled by
Jawun and operating in the regions Jawun supports
(see Section 4.4). As part of this agenda, Indigenous
leaders assert that the practical implication of an
empowerment agenda is that:
all policies and programs must support efforts
to build capability, self-reliance, aspiration and
opportunity, and increased choice
.
10
For Jawun, development through empowerment is
the core of its mission because this has consistently
been articulated by its Indigenous partners
across the country, as a mechanism for social
transformation
on their terms
.
These are momentous times for Indigenous
Australia, and more than ever Indigenous people
are striving to regain control of their own destinies.
Jawun's empowerment model seeks to provide
that opportunity.
xviii