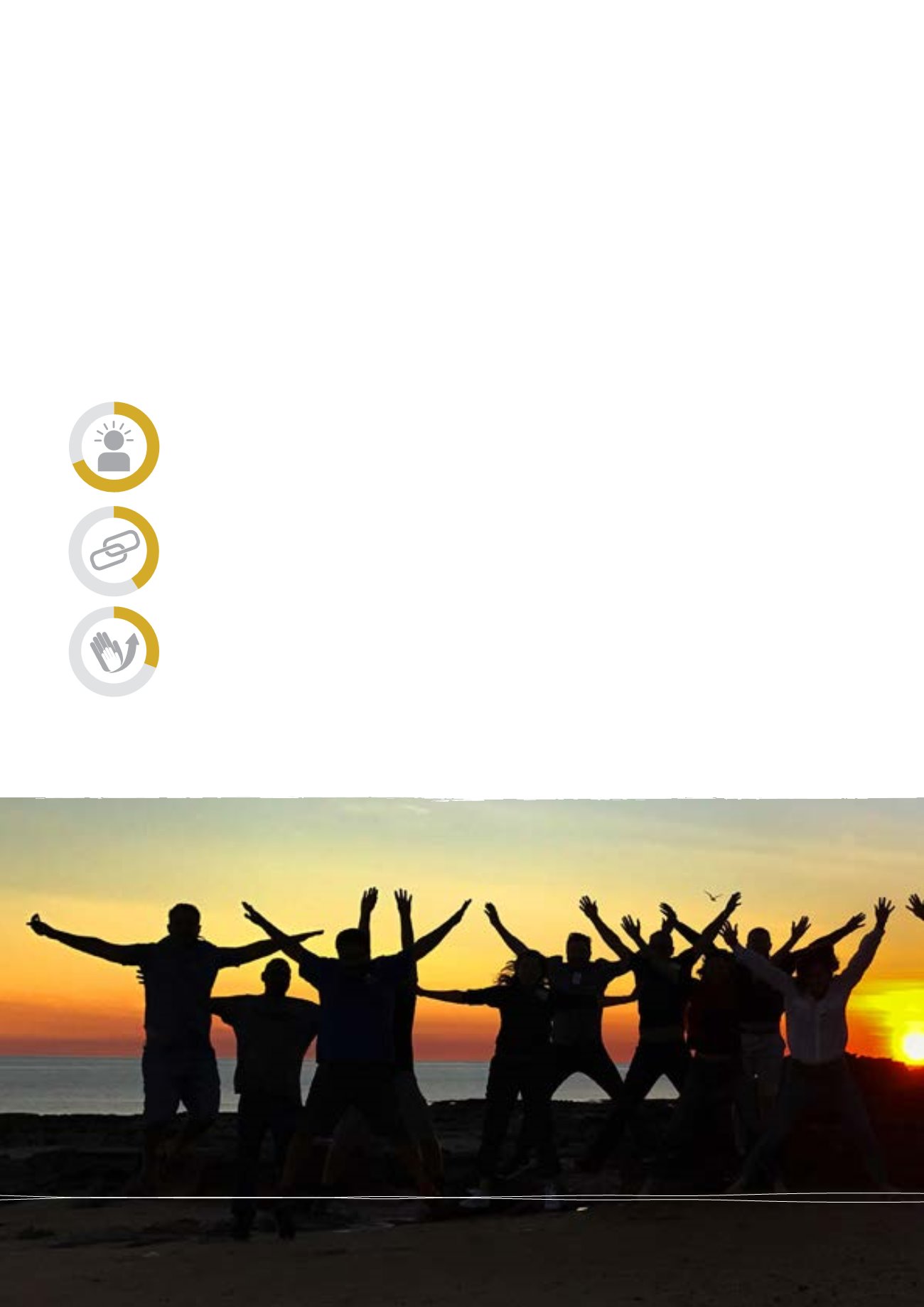 FIGURE 2:
CORPORATE AND GOVERNMENT PARTNERS' ENGAGEMENT WITH INDIGENOUS AUSTRALIA—KPMG EVALUATION RESULTS
INDEPENDENT EVALUATION FOUND THE FOLLOWING OF CORPORATE AND
GOVERNMENT PARTNERS:
69%
reported
greater knowledge, understanding and awareness
of
Aboriginal and Torres Strait Islander people, culture and communities
41%
reported that they had
changed the way they engage
with
Indigenous leaders, organisations and communities
31%
increased their pro bono work
provided to Indigenous organisations
because of their involvement with Jawun
SOURCE: KPMG (2015),
IMPACT EVALUATION OF JAWUN
, EXECUTIVE SUMMARY, P. 11.
Greater understanding of Indigenous Australia
A partnership with Jawun leads to greater
knowledge and understanding of Indigenous
Australia among secondees. It also positively
supports organisational culture and values.
It is a unique opportunity for organisations to
deliver on corporate responsibility goals;
and it has informed partner Reconciliation
Action Plans, organisational diversity plans,
Indigenous employment schemes and
volunteering programs.
Participants on a 2017 executive visit to West Kimberley demonstrate a 'Jawun star jump'.
xiv