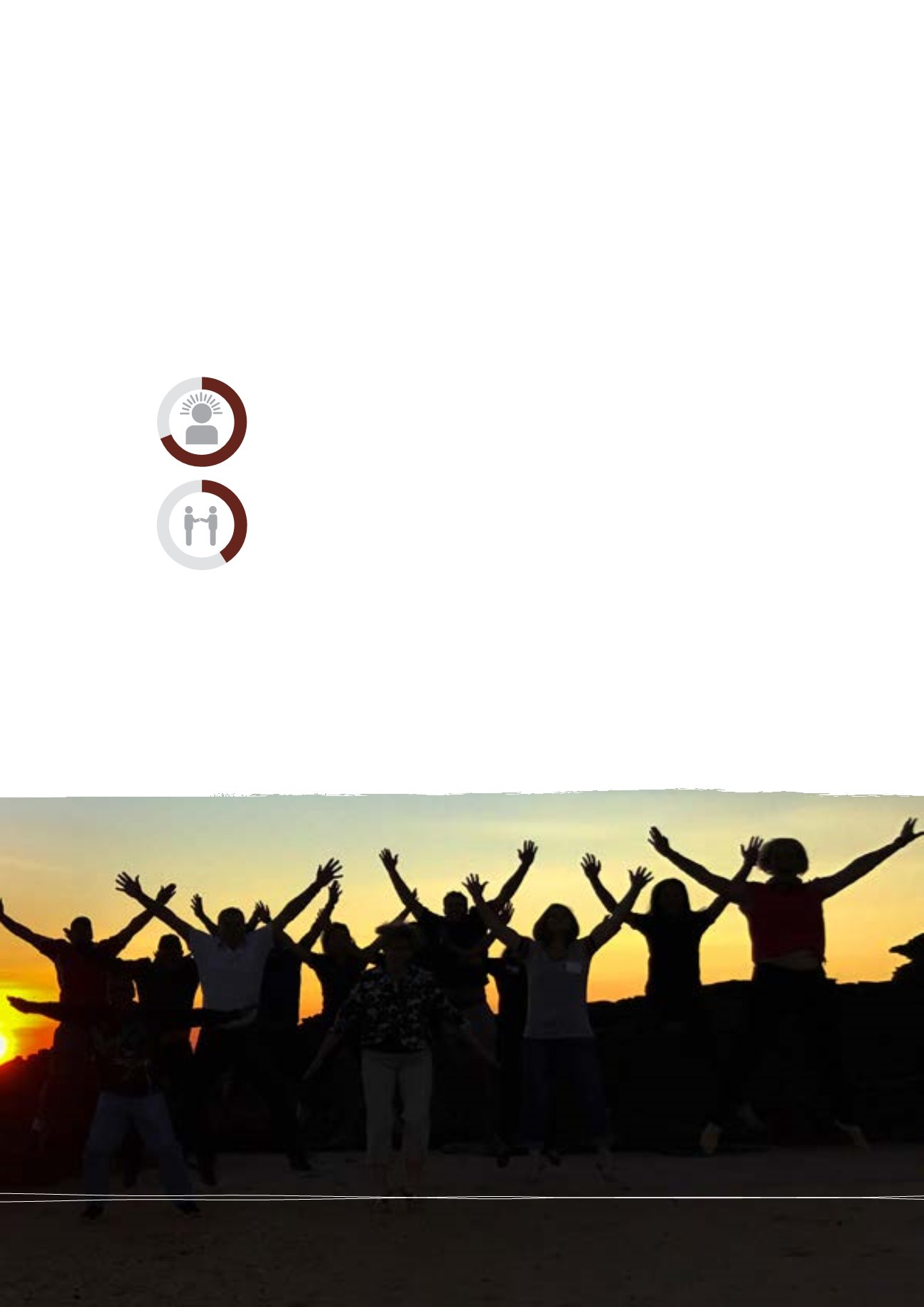 Changed attitudes and behaviours
Individuals who have had a Jawun experience
undergo a change in their attitudes and
behaviours, and this influences their professional
and personal circles too. A 'ripple effect' is
created where more and more people's
positive engagement with Indigenous
Australia builds improved relationships and
a stronger society.
FIGURE 3:
RETURNED SECONDEES' ENGAGEMENT WITH INDIGENOUS AUSTRALIA—KPMG EVALUATION RESULTS
72%
reported substantial
increase in knowledge, understanding and awareness
of Aboriginal and Torres Strait Islander people, culture and communities
47%
have
led or become involved with other Indigenous development activities
within their workplace because of their Jawun experience
INDEPENDENT EVALUATION FOUND THE FOLLOWING OF RETURNED SECONDEES:
SOURCE: KPMG (2015),
IMPACT EVALUATION OF JAWUN
, EXECUTIVE SUMMARY, P. 11.
Jawun isn't one-way traffic. It doesn't just benefit
Indigenous Australia—it benefits corporate Australia too.
—BRIAN HARTZER,
CEO OF WESTPAC, WHICH SINCE 2001 HAS SECONDED AROUND 800 SKILLED EMPLOYEES
xv