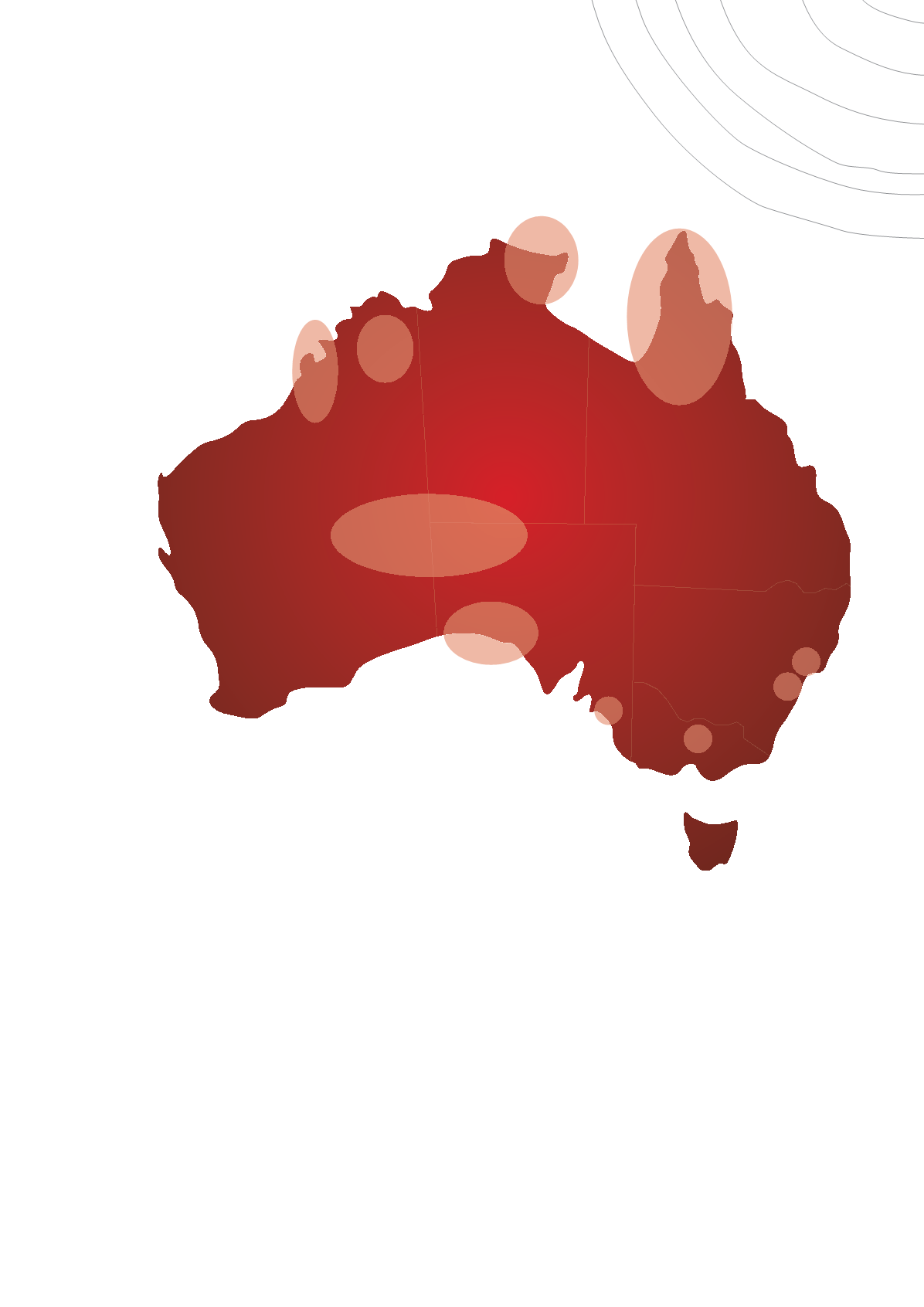 FIGURE 4:
THE JAWUN FOOTPRINT
North East
Arnhem Land
West
Kimberley
NPY Lands
Cape
York
Central Coast
Lower River
Murray,
Lakes &
Coorong
Goulburn
Murray
Inner Sydney
Far West Coast
East
Kimberley
An empowerment model
Jawun's theory of change is to empower
Indigenous communities to achieve their own
development goals by increasing the capacity
of Indigenous leaders and organisations, and by
injecting skilled resources and connections to
support Indigenous-led initiatives. Secondments
bring skilled expertise to organisations, executive
visits create networks between Indigenous
leaders and senior corporate and government
officials, and leadership investments fortify
established and emerging Indigenous leaders.
Together, the elements of this approach translate into
lasting and measurable improvements in the lives of
Indigenous people (Figure 5).
xvii