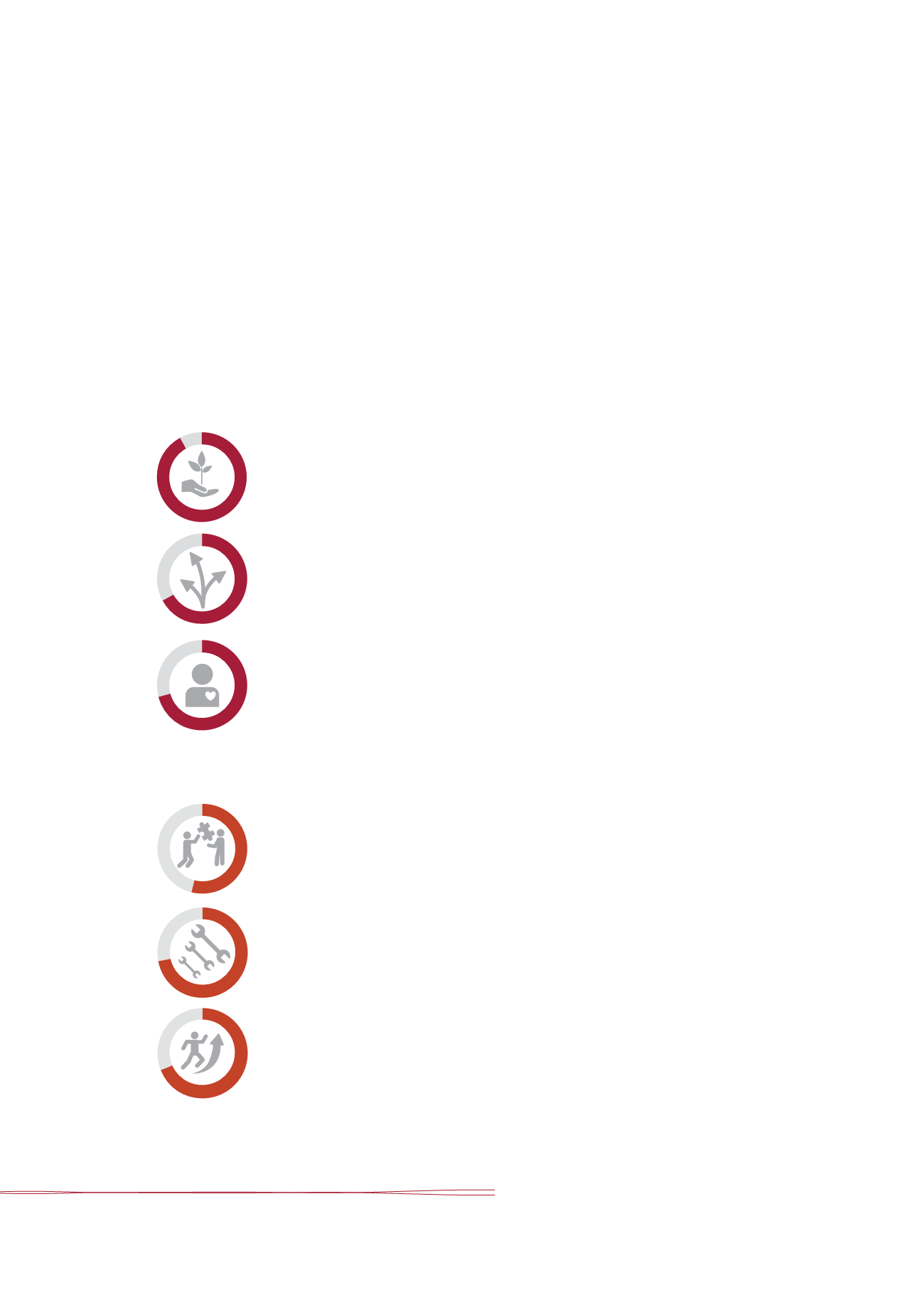 FIGURE 1:
RETURNED SECONDEES' SKILLS, AND BENEFITS TO CORPORATE AND GOVERNMENT PARTNERS—KPMG
EVALUATION RESULTS
92%
reported experiencing
personal growth
67%
reported an
improvement
in their
adaptability and flexibility
because of their Jawun experience
71%
reported that their experience with Jawun has had a
positive impact
on
their
motivation, loyalty and engagement
towards their employer
54%
reported
improvement
in
teamwork
in the workplace
72%
reported an
increase
in employee
skills
69%
reported an
increase
in employee
motivation and engagement
INDEPENDENT EVALUATION FOUND THE FOLLOWING OF RETURNED SECONDEES:
INDEPENDENT EVALUATION FOUND THE FOLLOWING OF CORPORATE AND
GOVERNMENT PARTNERS:
SOURCE: KPMG (2015),
IMPACT EVALUATION OF JAWUN
, EXECUTIVE SUMMARY, P. 11.
New ways of thinking and working
Secondees are immersed in new ways of
thinking and working that challenge and change
them. They develop or enhance 'soft' skills linked
to greater intercultural and emotional intelligence.
These include greater tolerance of ambiguity,
greater flexibility, adaptability, self-awareness,
resilience, self-confidence, influencing and
negotiation, and more effective communication
skills. This supports career growth and
leadership effectiveness, especially when an
organisation explicitly aligns the Jawun program
with its people and talent development. It can
also support motivation and engagement within
the workplace.
xiii