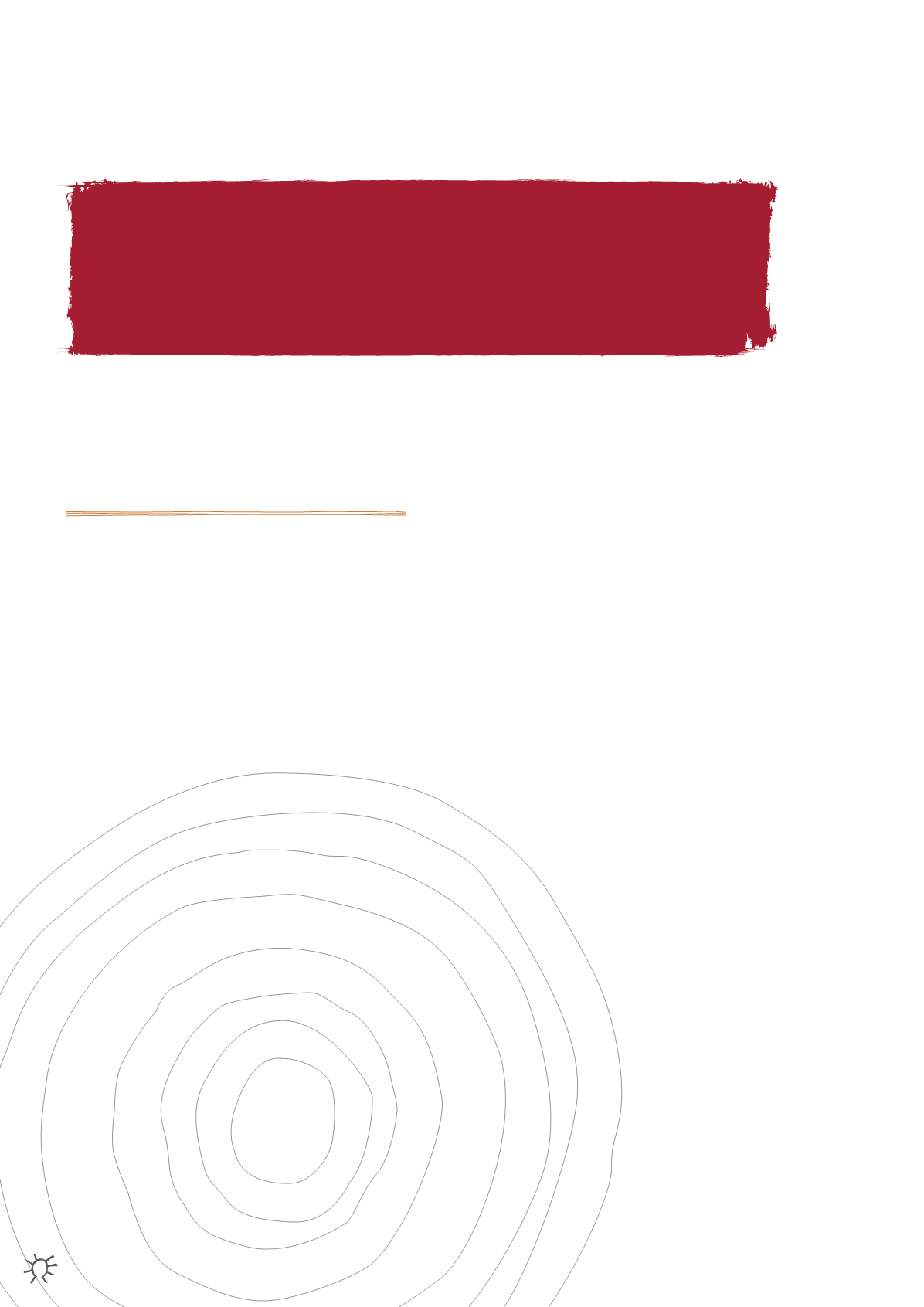 Transferring skills and using
professional experience
improves the capability of
Indigenous organisations
Indigenous-led organisations are crucial agents
in Indigenous empowerment. They drive agendas
that reflect Indigenous priorities and voices,
deliver culturally appropriate services, and create
employment opportunities for Indigenous people.
Importantly, they also create confidence among
Indigenous communities that development solutions
are coming from within.
Jawun, through the deployment of skilled
people, improves the effectiveness of Indigenous
organisations in delivering outcomes to the
community. Its core model for doing this is placement
of secondees—experienced professionals 'borrowed'
from the 30 or so corporate and government
agencies that partner with Jawun.
A secondee will usually work in an Indigenous
organisation for six weeks, but sometimes for three
months or even longer. In supporting organisations
to achieve their goals, secondees follow a principle of
subsidiarity, where decisions are made by the people
closest to and most affected by the issues. This
principle is crucial in tying their efforts to a broader
notion of Indigenous empowerment, and underpins
Jawun's emphasis on capacity building.
In its impact evaluation of the Jawun model, KPMG
describes this capacity building as 'an explicit effort
to improve an organisation's performance in relation
to its purpose', through a process which 'may require
new skills or changes in individual behaviour or
changes to an organisation's structure, systems,
procedures, culture and/or strategies and decision-
making processes'
.
19
By the end of 2017 Jawun will have placed more than
2,500 secondees in 115 Indigenous organisations
in 10 regions of Australia. In total, this contribution
will have provided over 600,000 hours of support.
Indigenous partner organisations deliver services and
drive outcomes across a variety of areas critical to
the social and economic development of Indigenous
people (Figure 6). Taken together, it is a compelling
contribution to Indigenous-led development.
Jawun made us look at all different dimensions of the business
and the organisation and the way it worked. We had a lot of
people with good intentions and total commitment to the
organisation, but they lacked skills. And Jawun gave us those.
—SHANE PHILLIPS,
TRIBAL WARRIOR ABORIGINAL CORPORATION
24 JAWUN 
2017 LEARNINGS AND INSIGHTS