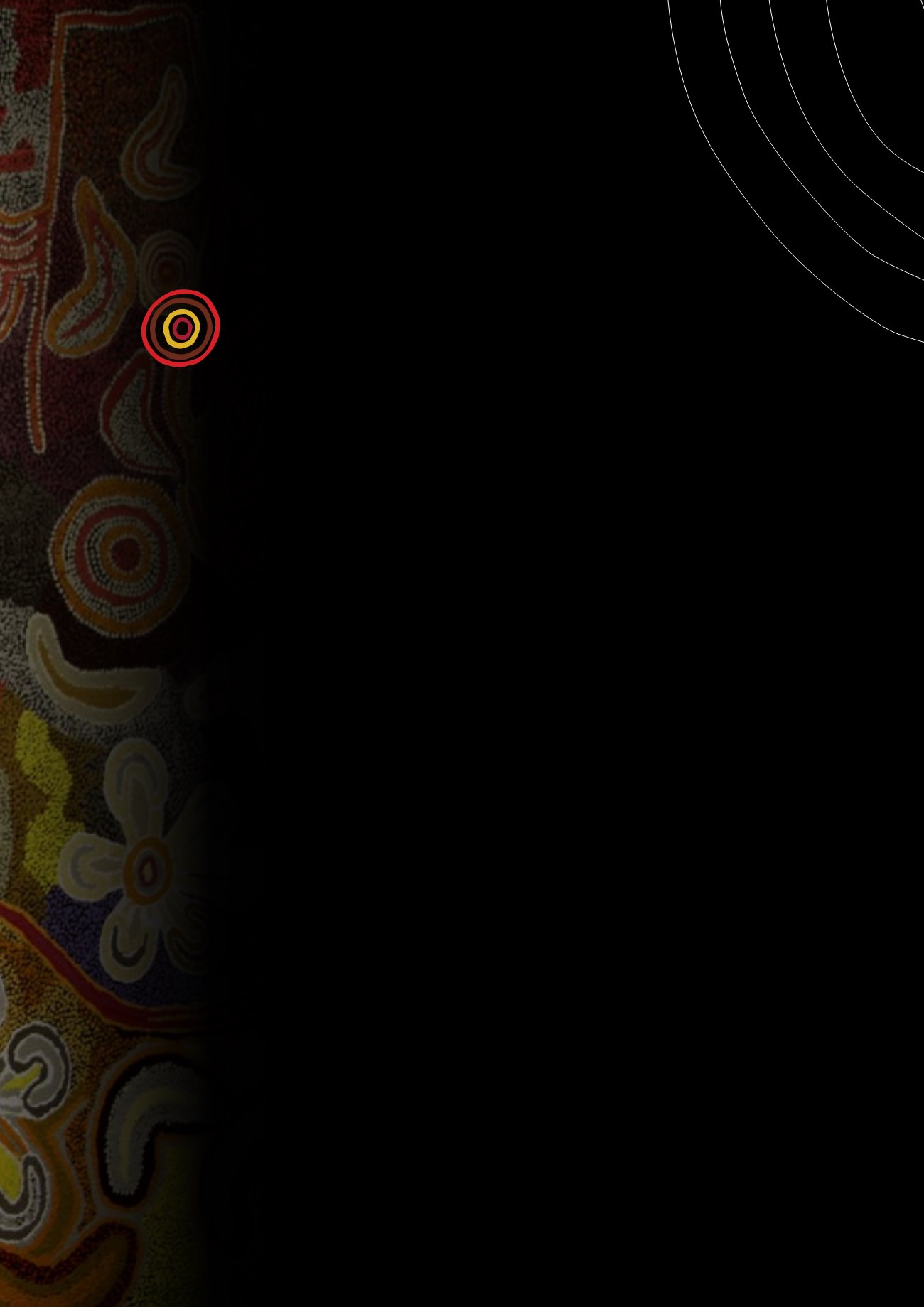 Believing capacity building to be
the most sustainable pathway
to empowerment, Jawun's
core model involves seconding
corporate and government
employees to Indigenous
organisations across Australia,
and connecting senior executives
with Indigenous leaders to
create two-way networks and
connections. Jawun also supports
the major national reform initiative
Empowered Communities, and
invests in leadership initiatives
for established and emerging
Indigenous leaders.
This report illustrates the
impact of those partnerships on
Indigenous organisations, leaders
and communities. Guided by
insights and inputs of Indigenous
partners themselves, it focuses
on specific strands of Jawun's
capacity-building model whereby:
•
Indigenous leaders
are
empowered by capacity
building and connections—
including those leaders who are
established and emerging, male
and female, urban and remote
•
the capacity of Indigenous
organisations
is strengthened
through transferred skills,
applied professional experience,
and support for innovation
•
Indigenous-led enterprises
are accelerated via provision
of direct business and
strategic advice
•
Indigenous-led reform
initiatives
are enabled through
capacity building, to drive
change at a level beyond
any single organisation or
community
•
collaboration
is supported
within regions, across
regions and across sectors,
to turn ideas into action,
expand the impact or scale
of initiatives, and strengthen
an Indigenous voice in public
affairs and policy.
As a result of these combined
investments, Indigenous people
are better equipped to drive
positive change in their own
communities, and beyond them.
With a common language and
momentum growing around
Indigenous empowerment,
many Indigenous leaders see
the dawning of a new era for
Indigenous Australia. A network
of leaders is collaborating and
organising in a way that can
realise their visions for change,
from the local to the national
level. Interaction between
Indigenous and mainstream
Australia via the Jawun model is a
microcosm of the change hoped
for more broadly, involving a more
empowered Indigenous voice and
a greater sense of shared culture
and nationhood for all Australians.
This report follows a previous
Learnings and Insights report into
the impacts and benefits of the
Jawun program for corporate and
government partners. That report,
published in 2015, looked at
Jawun's 'ripple effect' in terms of
how changed understandings and
attitudes paved the way for new
relationships and opportunities—
and in doing so made a practical
contribution to reconciliation
between Indigenous and non-
Indigenous Australia.
Taken together, the two reports
explore both sides of Jawun's
'shared value', a concept of
contemporary business strategy
whereby a company's success and
social progress are interdependent.
At the time of this report's release,
Jawun's alumni number well over
2,500
secondees, and around
650
corporate and government
executives have participated in
a Jawun Executive Visit. A total
of
115
Indigenous organisations
have received secondees, who
together have provided over
600,000
hours of support. And
111
Indigenous leaders have been
exposed to development or
networking opportunities through
Jawun, while many more are
engaged through Empowered
Communities in strengthening
a common language and
momentum around Indigenous
empowerment.
Jawun shares this report as
an overview of its impact on
Indigenous partners across the
nation, and as a reflection of
the strength and diversity of
Indigenous leaders and their
aspirations for their communities.
Since 2001, Jawun has forged partnerships
between Indigenous Australia and the corporate,
government and philanthropic sectors to strengthen
Indigenous capacity and progress Indigenous-led
initiatives in 10 regions across the country.
Executive summary
Ngangkari tjukurpa
by Pantjiti McKenzie,
Josephine Mick, Ilawanti Ken, Naomi Kantjurinyi,
Maringka Burton, NPY Women's Council.
vii