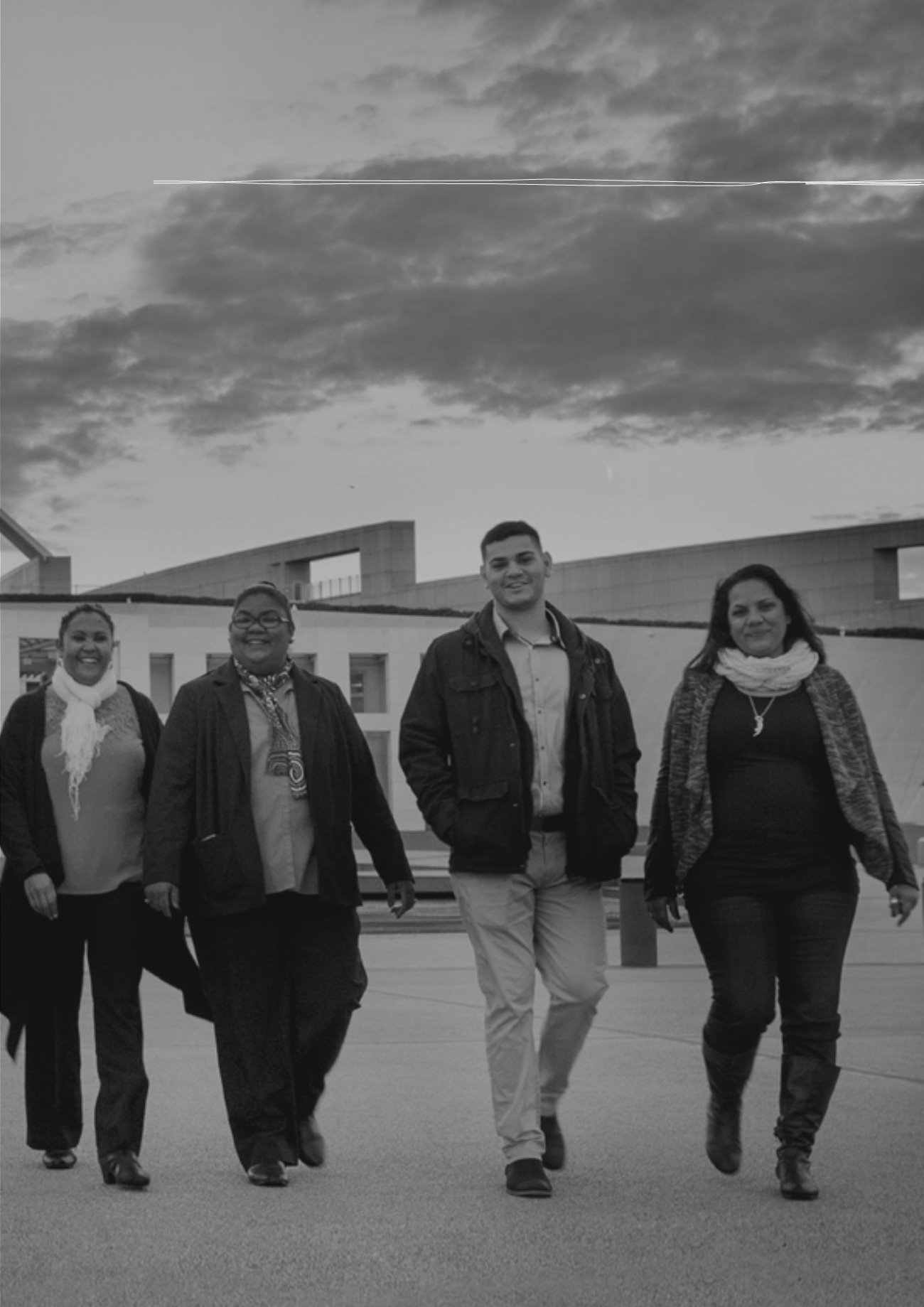 Participants in the 2017 Jawun Emerging Leaders program outside Parliament House, Canberra, 12 September 2017. From left: Rick Phineasa,
Fiona Djerrkura, Tina West, Tui Crumpen, Audrey Deemal, Divina D'Anna, Gary Field and Jaime Parriman.
Photo: Frederic Courbet
It's exciting to be a young Indigenous person right now,
but scary at the same time. We hope we'll see a new dawn,
if we can find the balance between the two worlds.
DIVINA D'ANNA
JAWUN EMERGING LEADER 2017 FROM THE WEST KIMBERLEY