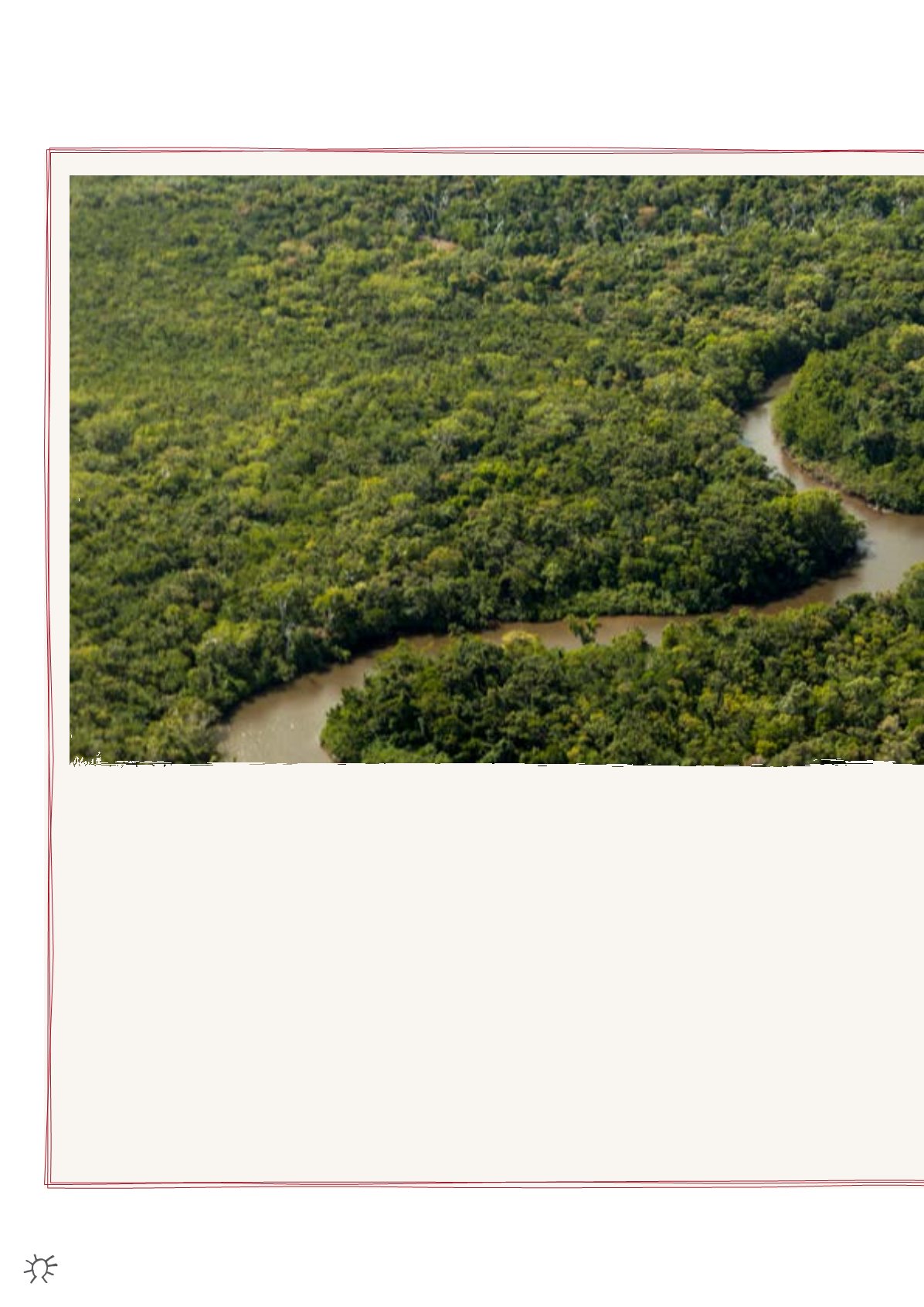 Indigenous-led enterprise—
Cape York Conservation
Finding Indigenous-led solutions to land and sea
management had been a long-running priority in Cape
York when the Jawun partnership began. Regional
leaders wanted solutions that supported employment,
enterprise and access to country. To this end, Cape
York Partnerships set a project brief for a cohort of
secondees participating in a 12-month leadership
program within Westpac's BT Financial Group to
bring a viable commercial lens to the region's well-
conceived but stalling conservation agenda.
Feral pigs had brought the wetlands to the brink of
collapse and were a critical conservation issue for
traditional owners. Over a million pigs across
14 million hectares of Cape York had destroyed
native plant and animal species and were estimated
to have eaten 99% of turtle eggs. From a number of
unfeasible solutions, a potential answer emerged.
A scientist devised a method for making fertiliser out
of the liquefied carcasses of feral pigs and in 2015 the
secondees' 'Feraliser' project was born.
They advanced a business plan and strategy to
establish Cape York Conservation (CYC), recognising
that a range of products were needed to address
feral pig abatement and other conservation
challenges. They implemented rigorous due diligence
processes, and created a portfolio of investor
pitches for Indigenous-led conservation priorities
including feral pig control, a junior ranger program
and cassowary research. The secondees developed
science-based enterprise opportunities such as
contracting for data collection and monitoring
services, and provision of science support services
(e.g. transport, accommodation and mobile research
camps). In what CYC's co-founder Mike Winer began
to call 'the war room', they unfurled a strategy for
an exciting new business model for conservation.
42 JAWUN 
2017 LEARNINGS AND INSIGHTS