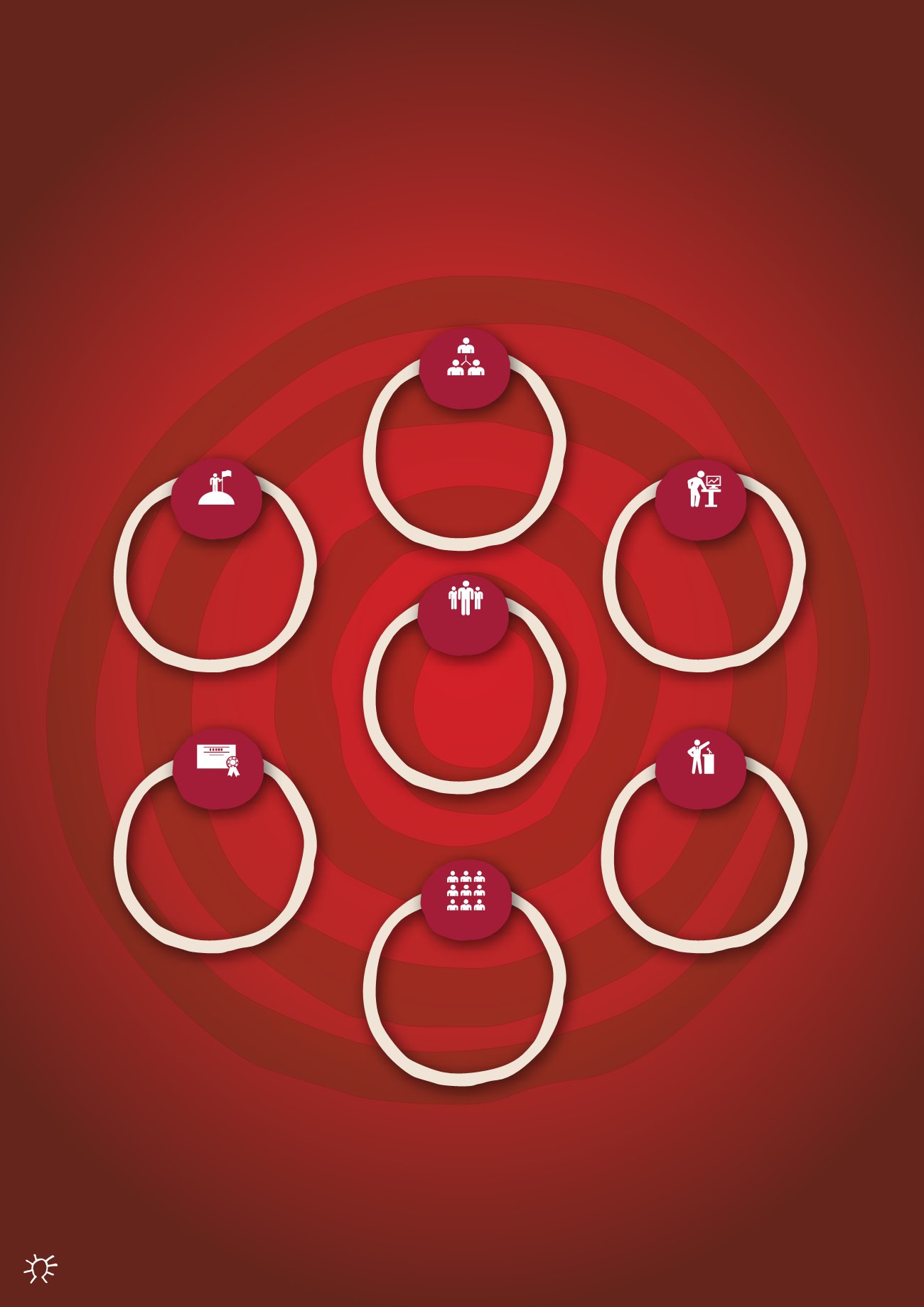 Shared
culture
Structure
Systems
Style
Skills
Sta ng
Strategy
We know our
purpose and how
we will achieve it.
We have the tools
to carry out
our purpose.
We have foundations
in place to
'walk the talk'.
Our common values
bind our people and
programs together.
We have quality
people to achieve
our goals.
We have the judgement,
relationships and vision
to deliver, innovate
and lead.
We operate
eectively,
day in day out.
FIGURE 7:
JAWUN'S ADAPTATION OF THE '7-S' FRAMEWORK FOR ORGANISATIONAL EFFECTIVENESS
NOTE: THE '7-S' FRAMEWORK IS BASED ON ONE USED IN THE USED IN THE KPMG EVALUATION OF JAWUN'S IMPACT. THE EXECUTIVE SUMMARY
OF THIS REPORT IS AVAILABLE ON THE JAWUN WEBSITE.
26 JAWUN 
2017 LEARNINGS AND INSIGHTS